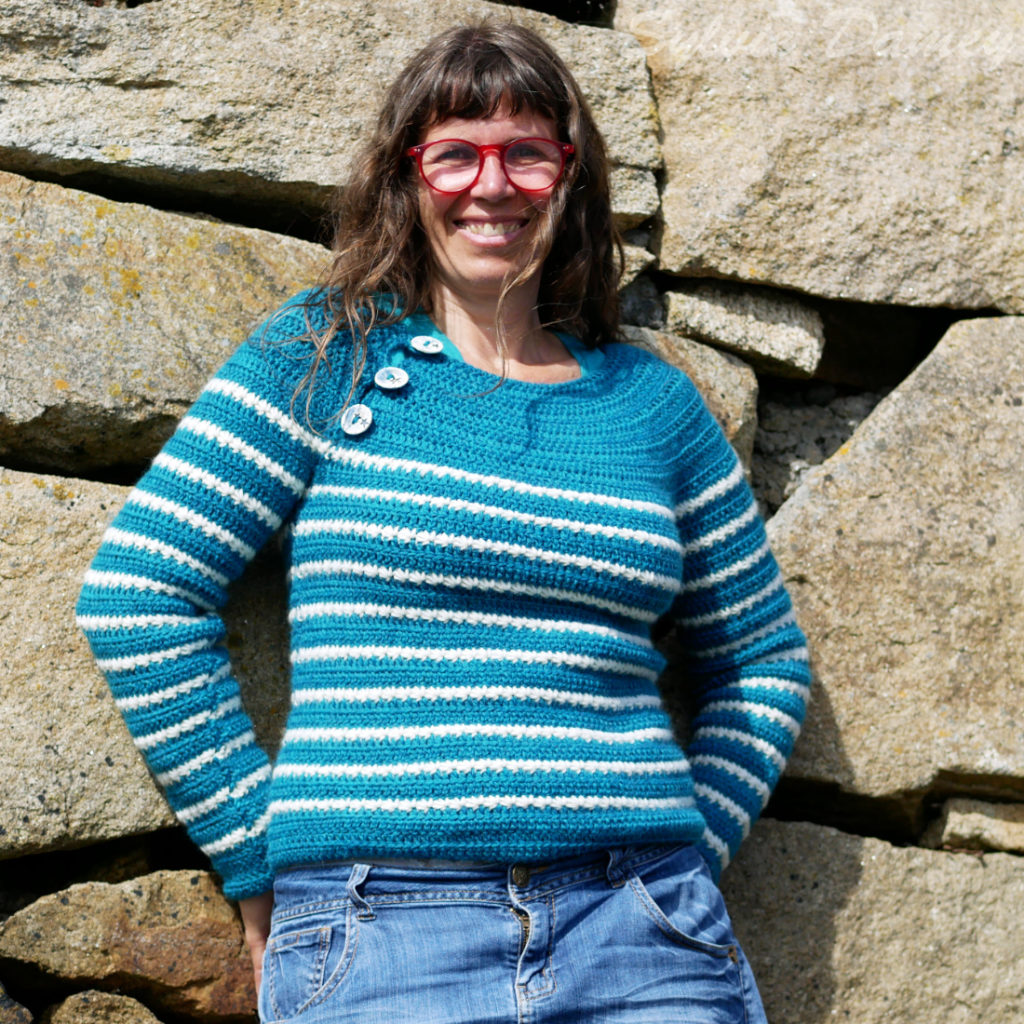 This marinière /breton top sweater is a top down seamless yoke construction with a twist: super easy star-stitch stripes for a little extra texture.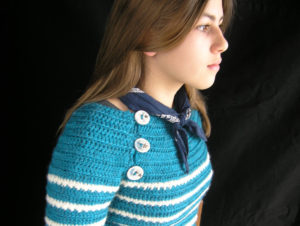 Side slit with cute artisan porcelain buttons from Camelir.
This pattern is explained in 5 sizes from XS to XL, with tons of step by step photos and a full tutorial for the star stitch.
This pattern is available on ETSY, RAVELRY and LOVECRAFTS.