So glad to finally introduce the Camargue vest !! This design has been in the works for months: once the pattern was finished, tested and ready to publish really… I realised I now hated the colors of my original sample 😀
But so glad I took the time to make another sample in that beautiful mustard-yellow shade. Love it, and hope you will too 🙂
I made mine using rather thin yarn, but just like all my other NO-gauge crochet patterns, you can use any yarn-weight, and make it in any size as it will be made to custom-fit YOUR body.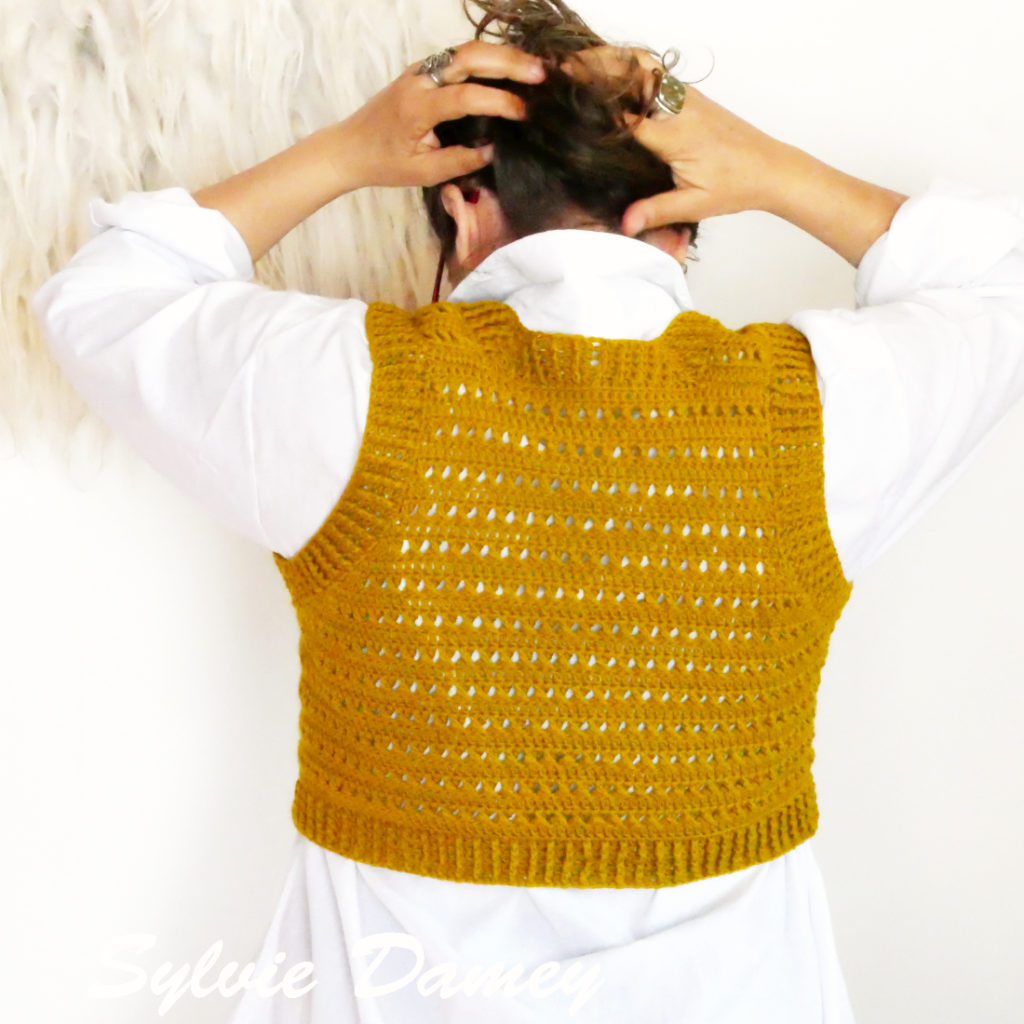 No complicated maths, with my easy & instictive method all you need is to
– take ONE body measurement and divide it by 4
– pick your favorite yarn and a suitable hook
And that's it !! Start crocheting right away following the simple instructions, along with tons of step by step photos and tutorials. Try it on a couple times as you go to double check that you like the length…

And wear it proudly !!
Find the pattern for the Camargue vest on ETSY – RAVELRY – LOVECRAFTS
Or find ALL my No-gauge Any size patterns on Etsy or Ravelry.