July is going to be exciting, with the first "Lot et Laine" wool festival here in France on July 9-10. Of course I'll be there, and here's a sneak peek at what I'll bring along:


I will be teaching a workshop to learn to make felted soaps on sunday, and another workshop on granny squares on the saturday. I will also bring lots of things for my stand. Tons of felted soaps, and DIY kits to make them yourself. Probably some other cute felted little things too.


Dozens of vintage french spindles will be there too in all their vintageous juice, to honor the memories of all those french women spinning wool and hemp for centuries. Many of those will be available for purchase (I've been saving them for months, not listing any new ones on Etsy).
AND I'll bring my collection of vintage postcards showing women of all areas of France spinning, mostly with spindles but also with wheels.
I eventually plan on writing an ebook to share those gems, but I need more time ! 😛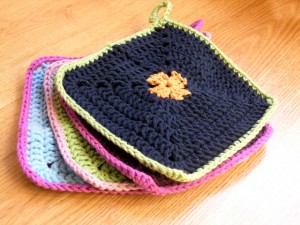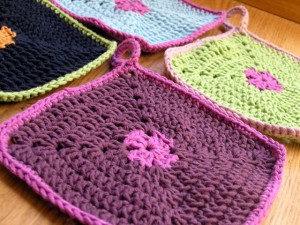 I will also bring several crocheted sweaters (Jehanne hooded cardigans, Roselette, Violaine …) and some colored potholders. Plus a few books and things. I need to start making lists or I'll forget things ! 🙂
Will you come to the "Lot et Laine" this summer ? If you're around, you sure should. Ysolda Teague will be there, and tons of other designers, spinners, knitters… There should be sheep around too. I can't wait !