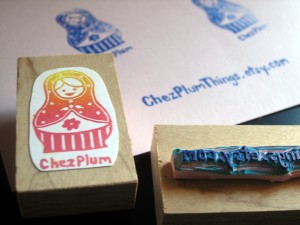 Super pretty new stamps to customize my labels, by AnnaWhilhelm on Etsy. Can't wait to stamp them everywhere !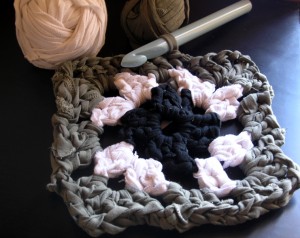 Old t-shirts becoming yarn, then granny squares … I'm hoping to have enough for a rug.
Cutting up old t-shirts into balls of yarn is super easy. And even faster with a rolling cutter. I didn't even fold them up, just cut them straight. Some strips would be uneven in width, but that's okay for this kind of project anyway. 🙂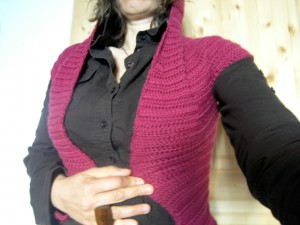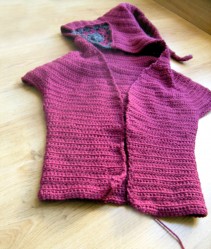 Jehanne cardi is technically progressing … except it would fit my daughter better !
Boo. That means ripping all up to the shoulders again.