June is the month of birthdays around here.
Birthday parties for both my daughters.. which means parties to organise, and activities to think of. This year I decided to offer mini-workshops for my daughter's guests. I wanted to make something quick and pretty with leather, using not too much material and easy to make for little ones with potentially no previous experience in sewing..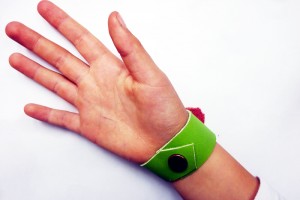 Here's what I came up with : Flower bracelets made with pretty colorful leather. Both daughters loved them, so that's what we did. 🙂

The girls chose their colors, traced the template onto the leather, cut the pieces, stitched a few stitches… I helped only with the holes to pierce and press studs to install at the end.