Once again, I had the pleasure to be invited along with the Greblogueuses at the big local craftfair "Creativa". A perfect opportunity to connect with crafters, see again familiar faces… and share my love of crochet and spindle spinning with others !
Here are a few pictures of those 3 days…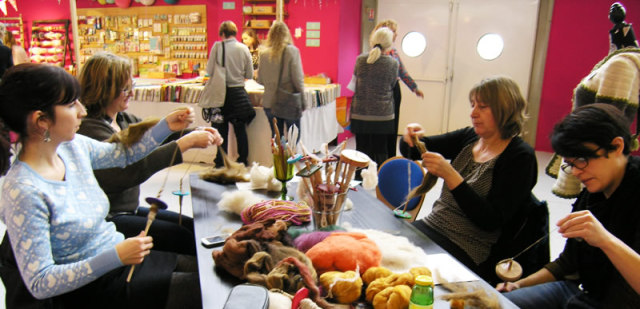 Learning how to spin yarn with the simplest tool: a spindle

Using the park and draft method, they learn how to rotate the spindle, stretch the fiber, pinch it, let the twist go up the fiber to transform it into yarn…


At the end of the hour, we plied their singles into a balanced yarn, so that each lady could bring back home their mini-skein of handspun yarn 🙂

Crocheting a flower.. or how it's sometimes harder to choose the colors than the shape of a project !

Crocheting in public always attracts interested viewers…

Another interesting crochet mini-class with Camille: understanding the basic construction of a top-down seamless sweater.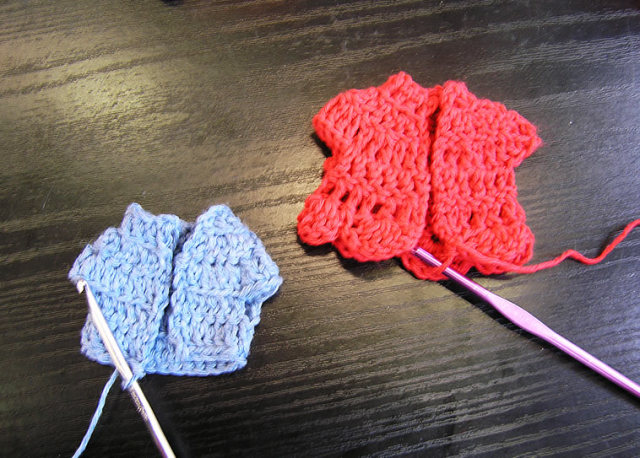 And the mini-sweaters we made during the class…

Another Crochet flower class.. except this time the ladies had no idea about how to crochet ! Wowza! That was slightly stressful at the beginning.. until I decided they could make an easier flower and practice the basic crochet stitches at the same time…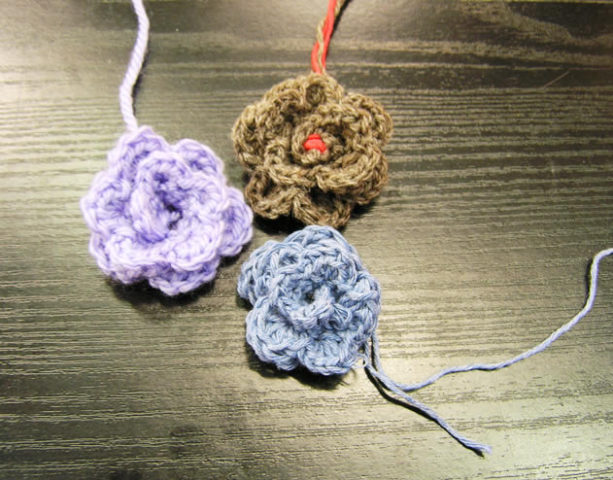 Which worked perfectly ! After 1h 1/2, they both knew how to chain, do a single and double crochet… and had finished their beautiful flowers !

Lovely times with lovely friends, including Heike and her spinning wheels 🙂