after the shock of the terrorist attacks here in France last week,
i'm slowly getting back into work and enjoying the soft colors of life…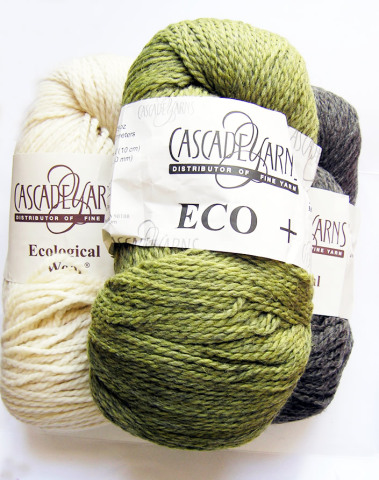 3 shades of Eco+ & Ecological wool by Cascade to make a 2nd sample of the hooded cardigan i recently finished for my daughter. this one will be for me, and i'll write up the pattern as i go.
also starting a new long-haul project: to spin enough yarn to knit myself a sweater. i'm using a big bag of mixed fibers from WoW, and 500g of pretty Gotland fiber.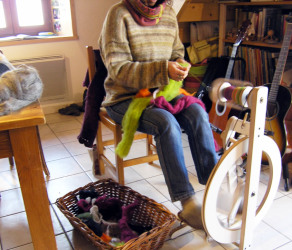 the mixed fibers contained all sorts of colors and fibers. to make it work, i removed all the ugly brown and muddy colors and overdyed light blue-grey roving into a much more vibrant bright mossy green, which now complements perfectly the 2 main colors previously in the lot: plum and orange.
the plan is to ply together one strand of the mixed colors and one strand of Gotland. if all goes according to plan, this could be pretty !! 😀