So I'm a bit behind, but here's a quick recap of the wool festival "Lot et Laine" I went to in July.

The festival took place in Lot, a beautiful area of France, remote and quite a long trip from Vercors.. but it was oh so worth it ! Ladies from Cahors installed this beautiful yarn bombing, with a breeze of water falling down from it. Apparently it was a huge hit with kids who kept running under it !! (it was a beautiful week-end, but very hot)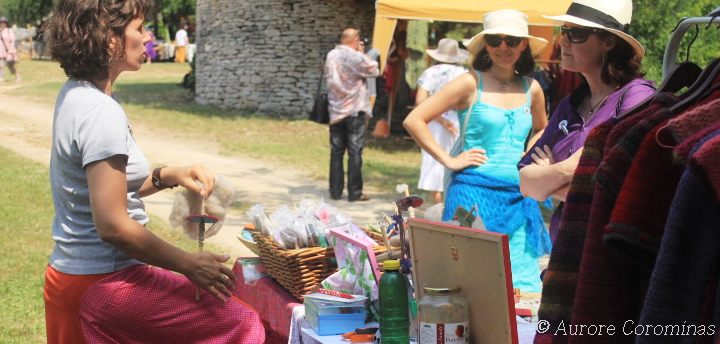 I had a booth with a few vintage spindles (which led to meeting some fantastic people who can still remember seing their grandmother spinning on those !!), some of my crochet patterns, or at least the ones that I've translated into french so far, plus a few other things such as my usual felted soaps and kits..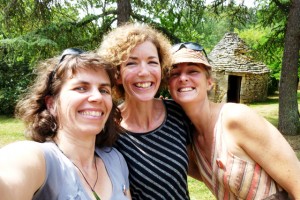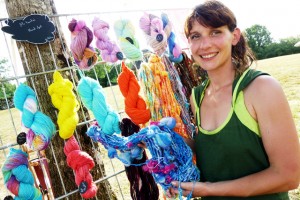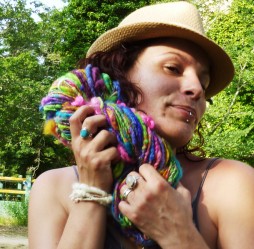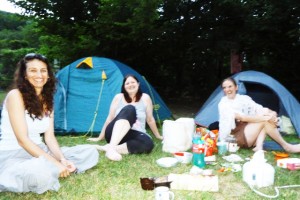 The week-end was full of friends, old and new. Bliss.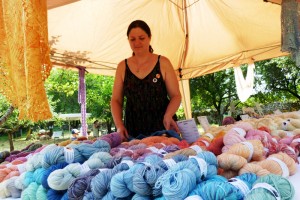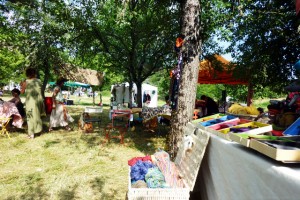 Tons of wool and yarn, animals and fiber everywhere. Fellow designers, indies yarn dyers, felt makers (Yum!) and random goodies everywhere. Amazing positive good vibes in the air all week-end.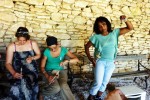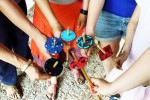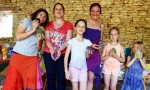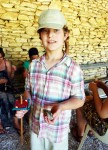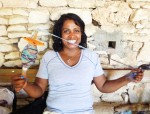 And finally, I taught 4 workshops: felted soaps, and Learning to spindle spin and make your own spindle. Went fantastic, and we had the best time. It's just a bit frustrating for me at the end of the day to realise I've met so many awesome people and didn't have enough time to chat and learn to know them more… Also, together with keeping the booth and finding time to see a bit of the festival and all the other booths… I felt like running around all day. Tiring, but in the best way !!


The handmade spindles were a big hit, many people kept asking if they could buy the demo ones on my booth. This time they were only there for my students to use during the workshops, but I guess I'll make more to sell next time !! And I will probably run workshops for more experienced spinners who only want to make a spindle (as requested per several people). The spindle workshops were great anyways, it was especially awesome to encounter the novice spinners on the second day.. with a full spindle !!! 🙂