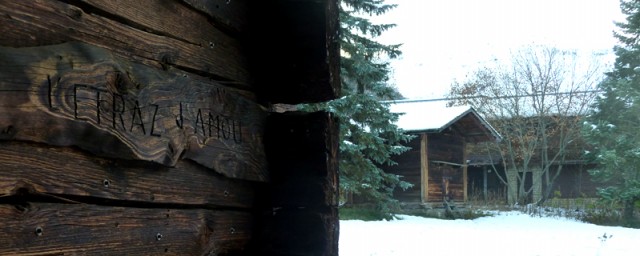 We had the best time this week: Four days in a chalet, with tons of craft supplies, and awesome girl-friends.


There was felted soaps, leather bags and pouches, polymer clay, clothes customized and buttons felted…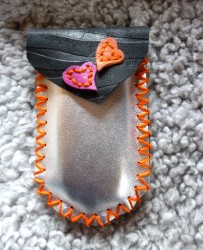 Sophie made a pretty pouch for her cell phone, and my older daughter drew the template for this awesome coin purse. I love it so much I had to make more (pictures to come soon).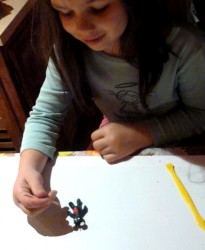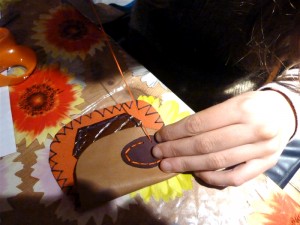 My friend taught us how to play with polymer clay, and we made all sorts of miniature food and cakes, doll house furniture (wait until you see my miniature vintage orange phone!) and matryoshka earrings…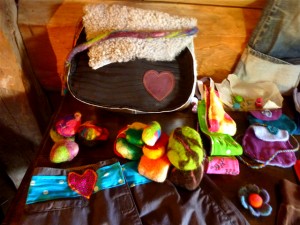 You can already have a glimpse of the pretty sheepskin bag I made for myself, as well as all the headbands I made, jeans and skirts we customized with matryoshkas… Even the youngest sewed their own coin purses, with pieces cut from polar fleece.