Have you entered my contest to win the sewing book I translated yet ?!!!
My nieces from Reunion island came for a visit, and their mum said she "really liked my daughter's skirts". She's also the one I made that bag for, which she really seems to love (and apparently got tons of compliments on), so I knew I had to make them pretty and funky skirts.
This week-end I packed all my fabrics, sewing machine and various notions, ribbons and buttons to go visit them at my parent's place. Except I forgot to take the sewing machine with me :-/
Luckily, my mum let me use hers, and her notions and threads: less choice, but I saw it as a way to be even more creative !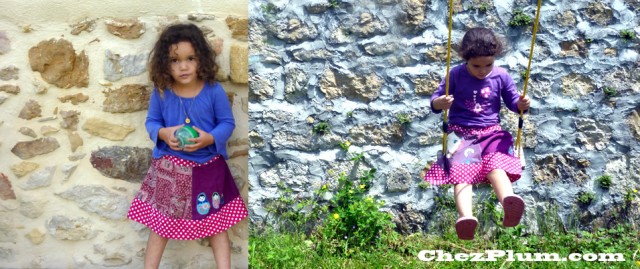 Posted in Crochet Patterns, Family, Sewing