It's here, the pattern for the Granny Mitts is up for grabs !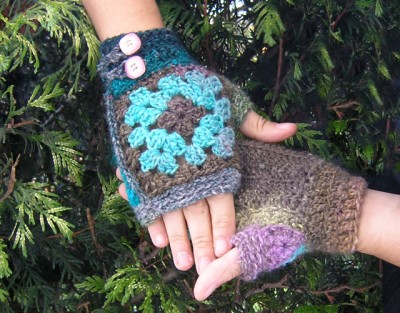 I'd love to see pics of your mitts ! 😛

I am quite stoked by the enthusiastic comments I got on Crafster, and they just got featured on the Crochet Liberation Front Blog : they gave us a "Hookalicious award".. yeah !! 😀
In other news, somebody pointed a little mistake in the Roselette top pattern that had remained unseen by all until now (Round 10 never existed). Send me a note if you purchased the pattern and would like the updated version.